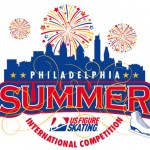 An invitation has been extended to send skaters to The Philadelphia Summer International, in Aston Pennsylvania, July 16th through July 19th, 2015.
Below you will find the announcement and appropriate registration paperwork.  Please remember that all skaters need a valid passport emailed as well.
You can also find more information related to this competition at www.iceworkssc.org, or email Lisa Shaw.
We hope to see you this summer at the new Philadelphia Summer International Competition.
2015 Philadelphia Summer International competition Announcement
PSC- FORM 02 ENTRY FORM FOR COMPETITORS
PSC – Payment Form 03
PSC- FORM 06 COMPETITION MUSIC INFORMATION
PSC- FORM 08 PLANNED PROGRAM CONTENT