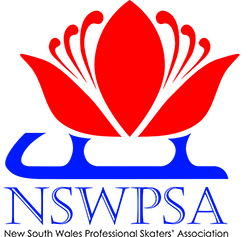 Dear NSWPSA members,
Please find attached information regarding the Tri Star camp to be held in May, We have reserved 20 places for coaches to attend free of charge – see below for details on getting your registration forms in.
Melissah
NSWPSA Office Admin
Dear Athletes, Coaches & Parents.
In line with the NSWISA Strategic Plan, the Association is very pleased to be able to offer and support Athlete training and development for their Members. The following information will be included on the NSWISA website under UPCOMING NSWISA EVENTS, however we ask that you pass it on to anyone who has an interest.
During 2016 the NSWISA supported T&D will include:
Tri Star Camps- 3 one day camps in May, June & July 2016 for higher level skaters
Super Champs Camp- 1 day camp for NSW skaters competing at National Championships
Advance Camps- for NSW Club skaters not eligible to participate in the Tri Star Camps
Tri Star Camp 1 – May 22, 2016
The camp is limited to 45 Athletes and 20 Coaches. Please read the attached documents for further details.
Acceptance will be based on first registration forms received. You will be advised via email when your registration form is received and a list will be included on the NSWISA website homepage under UPCOMING NSWISA EVENTS
Please email your registration form to : nswisa.td@nswisa.com
Enquiries: Email nswisa.td@nswisa.com  or  ring 0430663822 for urgent enquiries.
NSWISA
NSWISA 2016 Athletes T+D Camps
NSWISA 2016 Tri-Camp 1 Schedule
NSWISA- Tri Star Camp 1 Registration Form
ASADA e-Learning Fact Sheet – 2015