Th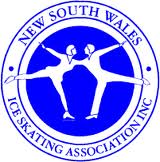 e 2014 Nsw Figure Skating Championships will be held at Canterbury Ice Rink from 4-6/10/14.  All information now available.
Announcement
Entry Sgl Dnc Pair
Entry Synchro
Music Chp Rules
PPC Form
Video permit
Direct Entry Payment via PayPal
Entries Close 22/8/14
Early bird draw for NSWISA Members only for entries received by the 18/8/14.