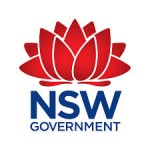 The next Lecture-Based Intermediate General Principles of Coaching Course for 2014 will be held at the Sport & Recreation Offices in Sydney Olympic Park on consecutive Monday nights starting June 16 and concluding on July 21.
The Intermediate General Principles of Coaching course contains units on the following topics:-
The Essence of Coaching
Program Management
Planning
Sports Safety
Coaching Processes
Inclusive Coaching
Skill Acquisition
Introduction to Physiology
Basic Anatomy and Biomechanics
Development and Maturation
Nutrition for Sport
Sport Psychology
Anti Doping in Sport
The IGP course has been designed by the Australian Sports Commission to complement existing Coach Accreditation Programs higher than the introductory levels but it can also be undertaken by experienced coaches, as a professional development activity, to improve their knowledge and skills.
Full details of the course are as follows;
Sydney Olympic Park
Dates:     June 16, June 23, June 30, July 7, July 14, July 21
Times:    6.00pm – 9.30pm
Venue:    Centenary Room, Level 2 NSWIS Building, 6 Figtree Drive, Sydney Olympic Park
Cost:       $300 (Supper is provided each evening)
There is a new email friendly application form that can be accessed, completed and sent from the course description on the Department of Sport & Recreation website.
click here – Just scroll down to the course and open the links for full course description
Simon Woinarski
Program Coordinator, Coaching & Officiating
Industry Programs
Sport and Recreation Division
Office of Communities
Department of Education and Communities