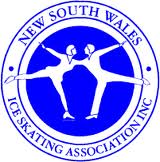 NSWISA very recently issued a revised Test Policy (attached), and updated the NSWISA calendar.
The key points to take away are
All test enquiries are directed to NSWISA
Website calendar Calendar
The NSWISA Admin Manager will contact the Test Co-ordinators assigned to each Test to organise as required. Coaches and parents are not to directly contact Judges.
Pop Up tests are available where extreme circumstances prevent the athlete from attending a scheduled test
Pop up tests can only be applied for via emailing/contacting NSWISA.  NSWISA Admin will contact the assigned Pop Up Test Judge Coordinators.
As per ISA instruction, no pop up tests can be organized via direct contact between Coach and Judge.
The intention is to remove the re-work and excessive communication currently occurring .
Rosemary Johnson
NSWISA Treasurer